Colour is a means of exerting direct influence on the soul.
Wassily Kandinsky
Where did it start?
Over Christmas 2016 we had an idea. After spending hours looking at beautiful stationery from our fellow craftsman in the USA, we were inspired to introduce something new to the world of fine stationery over here in England. We have been producing fine stationery for decades, but we have always thought it is missing something. Colour. Luxury stationery is often ivory and cream with beautiful black and blue print. Sometimes people opt to go for the metallic option and choose gold or silver print, but colour seems to be forgotten about.
Rather than just introduce single colours into our stationery we wanted to use multiple. Again, this has been done before, but what if we could mix these colours up and create something exceptionally stunning? This is when our Ombré Collection was born. We are able to mix any two or three colours on the same print run on our luxe papers and boards to create stunning colour gradients. This method would definitely leave your guests excited and talking about the amazing wedding invitation they have just received, or jealous of your personal stationery, debossed with your favourite colour mix.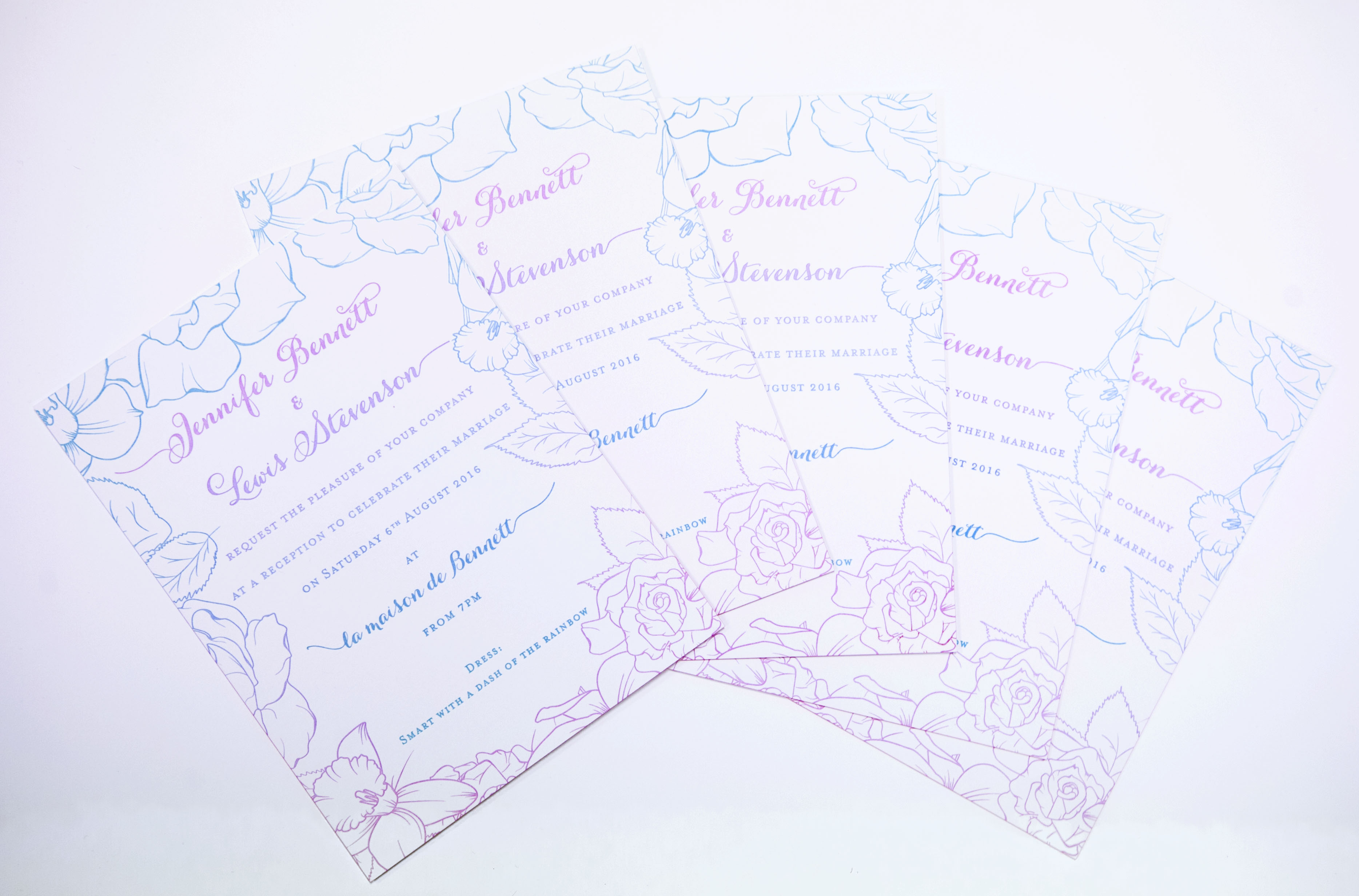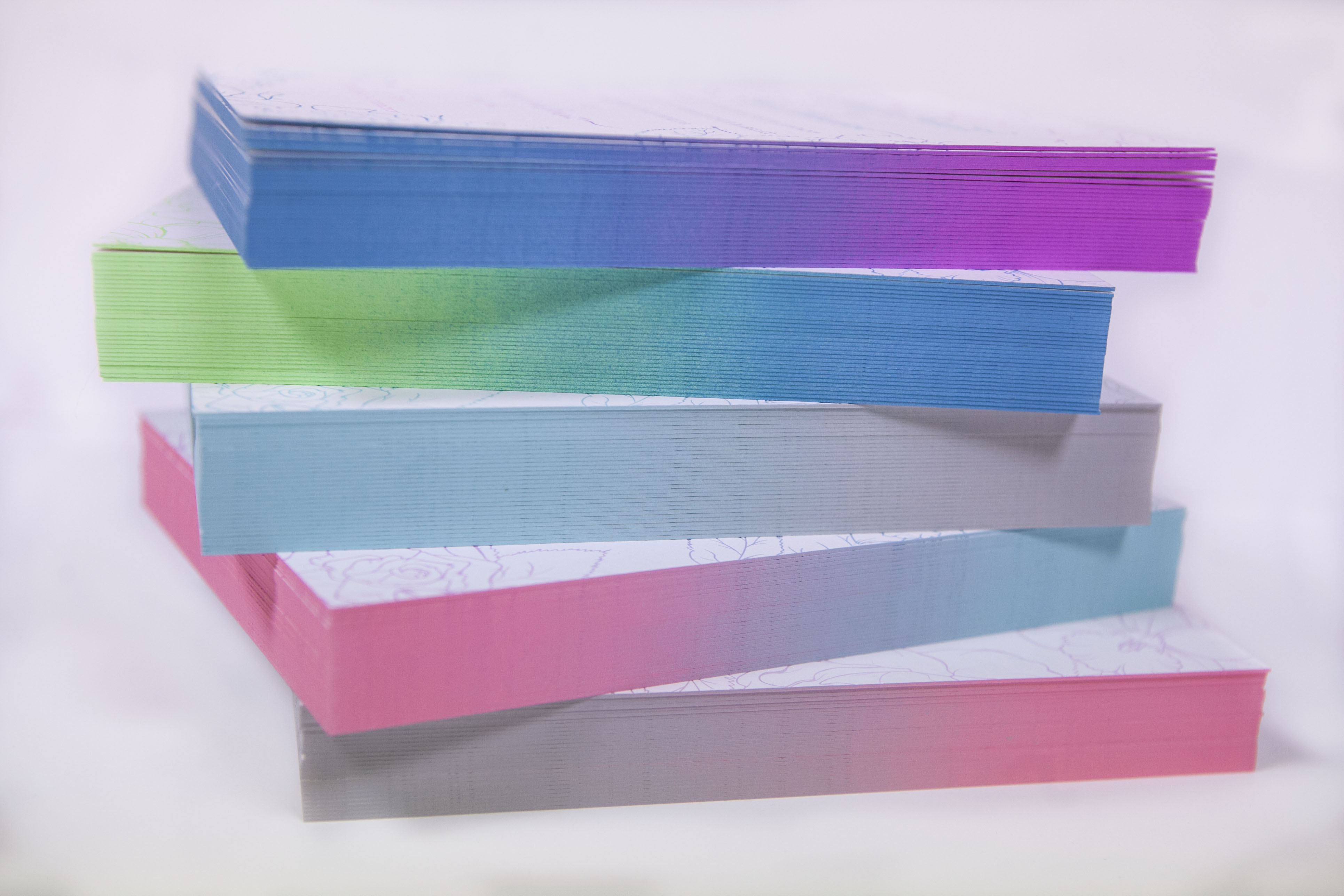 It's not just about the printing.
Whilst this new offering is extremely exciting for us, we were not happy with just that. Stationery, mainly invitations are barely about the text on the invitation itself. It's about how it feels, how it looks, how it is perceived by your guests. This is when we started thinking about another aspect of the card, the edge. If we can print beautiful stationery with ombré effect text and images, could we apply the same idea to the edging. One of our master printers has come up with a method to do this, which is almost as eye catching as the print itself, especially when the cards are displayed in a stack.
We then started experimenting with different gradient directions, stripes and patterns. These techniques will make any wedding suite or event invitation (private or corporate) the talk of the town. After all, the invitation is the first impression of your wedding or event that a guests receives, why not have them excited about it from the start?